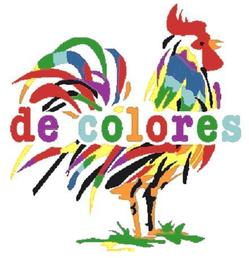 What Happens on a VIA de CRISTO Weekend?
A Via de Cristo weekend is three days in length, beginning on Thursday evening and ending the following Sunday evening. The participants live, study, worship and commune together daily. Fourteen talks are given, nine by laypeople and five by clergy. Following each talk, small round table discussions focus on the main points of the talk, and a poster is drawn by the group – or sometimes by a designated talented person at the table, but it's a group project. The talks, in an overlapping fashion, present the Christian life, based on the person and teachings of Jesus Christ. The titles of these talks indicate their content: Ideal, Piety, Study, Sacraments, Action, Obstacles to Grace, Leaders, Environment, Life in Grace, Christian Community, and Total Security. Via de Cristo gives those attending a living understanding of basic Christian truths. There is music and singing, food and fellowship, a time for laughter and for prayer.
History of VIA de CRISTO
Via de Cristo is based on the fundamentals of Christianity, concentrating on the person and teachings of Jesus Christ. The focus is not on Via de Cristo itself, but on the local church. The objective of the movement is to inspire, challenge and equip local church members for Christian action in their homes, churches and communities.
The movement originated as "Cursillo" in the late 1940's in the Spanish Catholic church and moved to the United States in the late 1950's. It began in the Lutheran church when lay people and clergy attended a Catholic Cursillo in 1971, both in Iowa and Florida. The first Lutheran sponsored weekends were held in 1972 in Iowa and Florida and have now been held in over 25 states and some foreign countries. Via de Cristo is the Lutheran expression of this method which is currently being used in many denominations including: Episcopal, Methodist, Presbyterian and Reformed churches.
Sonbeam's 'Weekends' were split into a Men's Weekend, followed by a Women's Weekend, until we held Sonbeam Co-Ed Weekend #1 in 2018. CoEd Weekends are held at Rotary's Camp Florida in Brandon, Florida. Although we're less than a mile or so from Brandon Mall, the Camp is surrounded by lakes and is a beautiful place to 'escape' every-day life.